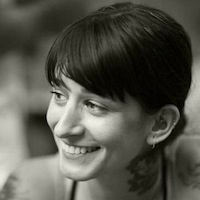 Filed by Jessie Dean Altman

|

May 20, 2016 @ 8:38am
New mom Rose Byrne, whose first son with husband Bobby Canavale was born in February, is currently in the midst of promoting two new movies, Neighbors 2: Sorority Rising and X-Men: Apocalypse. On Thursday, a desperately tired Byrne stopped by The Late Show to talk to Stephen Colbert about the added challenges of traveling with a baby—especially when the TSA insists on confiscating all liquids over 3.5 ounces, including bottles of breastmilk.
So it turns out all people traveling with breastmilk, even celebrities, are subject to stringent airport security. Byrne even jokes about whipping out her boobs to prove that she's just a mom traveling with a baby, which would probably not go unappreciated by security.
Better safe than sorry, but given the fact that Byrne is Australian, she's probably very aware of the dangers of smuggling anything into foreign countries. No kangaroos in that bottle of breast milk. But maybe she should consider carrying smaller bottles, like the size of those mini-liquor bottles. Or just attach a rubber nipple to a tiny vodka so the baby, at least, will be able to sleep on the flight.