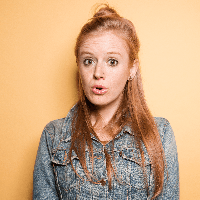 Filed by may wilkerson

|

Jan 11, 2017 @ 1:00pm
We're all sad about Obama leaving. And we all express our grief in unique ways. Like Drake, who paid "tribute" to Obama by posting a photo of the President on Instagram (totes normal), and then photoshopping himself into it (not normal at all).
Oh Drake, sweet, sweet Drake.....
"As a Canadian that calls America home for part of the year I will always carry your words and the memory of your time in office with me as inspiration. Big up yaself O," the rapper wrote in the caption, under a photo of the President superimposed with Drake's haircut and facial hair.
Twitter, true to form, has responded with shade on shade on shade:
Drake intruded on our American celebration of Obama with his special brand of Canadian corniness and meme-ery. Smh. Get him outta here.

— Boo Radley (@ClauGasol) January 11, 2017
Drake really posted that corny shit of him looking like Obama smh.

— JohnnyBoy (@LiveFrmCarolina) January 11, 2017
Drake is that dweeb cousin that comes to visit on holidays that you have to take around your friends so he ain't at home playing minecraft

— ÷ (@NawRob) January 11, 2017
IDK I mean I get that the photo is corny. But also, who am I to judge? I wept in a Starbucks this morning while looking at pictures of Bo on Instagram. You do you, Drake.