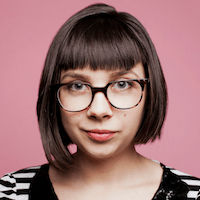 Filed by April Lavalle

|

Mar 27, 2017 @ 9:06am
It's always cool when celebrities publicly celebrate each other, but Val Kilmer definitely crossed the line from complementary to creepy with this tweet rant about his The Missing co-star, Cate Blanchett.
Yeesh, sure, the creepy selfie is pretty unnerving, but this was just the first in a long string of tweets that increasingly got weirder and weirder.
After that, Kilmer retweeted this Woman Crush Wednesday post about Blanchett, and then went back to tweeting about other things.
But lo and behold, Kilmer wasn't done singing Blanchett's praises quite yet.
She's just as amazing in person. Some super stars aren't-Some superstars don't do a thing to ya in person-Cate is so real it's almost unreal

— Val Kilmer (@valkilmer) March 25, 2017
Once I did a cameo just to hang w/ #cateblanchett who pickd up a shovel in our sc. I was so dazzled by HOW she picked it up I forgot my line

— Val Kilmer (@valkilmer) March 25, 2017
Yikes yikes yikes. At that point, a Twitter user chimed in to suggest that all this is a little much. Kilmer didn't take the criticism well.
@valkilmer yeah I'm sure her husband wouldn't think you loving her as much as you clearly do is ok though 🤷🏼‍♀️

— 🖤 (@Ruth_Less_Lady) March 25, 2017
@Ruth_Less_Lady she's had to deal with her beauty and attraction and fame for 25 years. You think they are Quakers or something?

— Val Kilmer (@valkilmer) March 25, 2017
Mmm, okay then. Well, back to Val Kilmer tweeting about Cate Blanchett.
I've never done said or written a single idea that wasn't of the highest respect and admiration for #cateblanchett or any other great talent

— Val Kilmer (@valkilmer) March 27, 2017
She's a friend of mine and I've met her husband thru the years and we've all gotten along just fine. Anyone who thinks I need to curb my

— Val Kilmer (@valkilmer) March 27, 2017
Enthusiasm for a great rare artist doesn't understand how difficult the job is and how we artist count on the respect of our peers. She will

— Val Kilmer (@valkilmer) March 27, 2017
Back up every word I say n love that I say I love her. I would love an actor I didn't even enjoy if he flew the world to talk about a role.

— Val Kilmer (@valkilmer) March 27, 2017