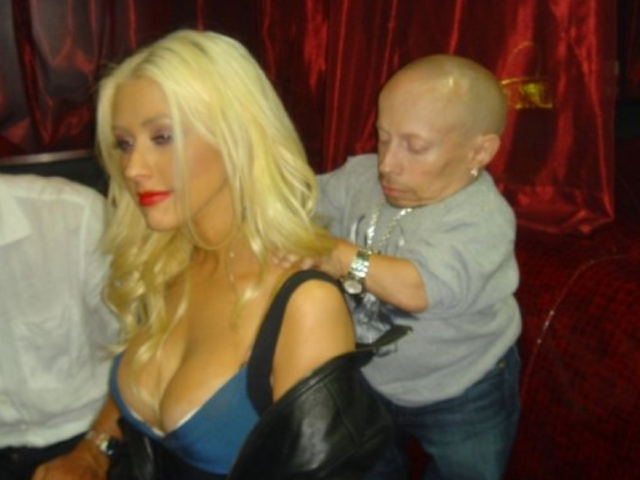 There's a genie in those knots if you rub them the right way. (via redditor vernetroyer)
Verne Troyer posted this photo to reddit today as part of the now Internet-wide tradition of #ThrowbackThursday (or #tbt if you're not into #thewholebrevitything), where you talk about or share pictures of how things used to be. For Verne Troyer, things used to be that beautiful stars would ask him for back massages. Judging by the look on Aguilera's face, his hands are as powerful and moving as her pipes. If I ever become famous, I know who I'm calling to get that fame-induced tension out of my shoulders.
Tune in next week to see if I feel like anointing someone else the winner of #ThrowbackThursday. I'd tell you to check out last week's winner, but this is a #FirstTimeThursday for arbitrarily giving out Internet prizes.
(by Johnny McNulty)