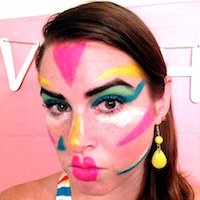 Filed by Ashley Bez

|

Aug 17, 2015 @ 12:40pm
The Teen Choice Awards are usually annoying and uneventful. This was not the case last night.
Everyone knows the phrase "teen choice" is an oxymoron, because teenagers make terrible decisions. However, Vin Diesel gave some weight to this silly award show when he gave a touching tribute to his friend and fellow Furious 7 actor, Paul Walker.
Related: The music video from 'Furious 7' includes the movie ending that made everyone cry.
He went on stage with Ludacris, Jordana Brewster and Michelle Rodriguez when Furious 7 won the award for Choice Movie: Action. These were Diesel's moving words to the young audience: