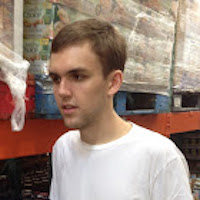 Filed by Bijan Samareh

|

Jul 02, 2015 @ 2:55pm
Channing Tatum knows how to get funky.
Channing Tatum is up there with Chris Pratt as one of the most down-to-earth, relatable hunks currently working today. He's done serious stuff like Foxcatcher and White House Down, but he's never too cool to mess around with his friends on projects such as The Lego Movie, This Is the End, and of course, 21 Jump Street. As part of the many promotions for Magic Mike XXL—the sequel to the semi-autobiographical comedy based off of Tatum's time working as a stripper in Florida—he's teamed up with Vanity Fair to show off some dance movies. He does some classics, like The Robot, The Running Man, and The Funky Chicken, and he ends it with some delightfully silly voguing. Stop being so damn charming, why don't you.