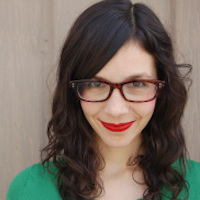 Filed by Meg Favreau

|

Apr 24, 2015 @ 4:00pm
Because every true female friendship is forged in the fires of 90s pop.
Nickelodeon star and alleged "billion dollar pussy" owner, Ariana Grande, and Glee star/woman-who-looks-like-a real-life-Belle-from-Beauty-and-the-Beast, Lea Michele, are on set together filming a new Fox show called Scream Queens. It is not, I have discovered to much disappointment, a bunch of people running around the borough of Queens yelling really loudly. Rather, it's a horror comedy from Glee creators Ryan Murphy, Brad Falchuk, and Ian Brennan that takes place on a college campus that is, as far as I can figure out, not in Queens.