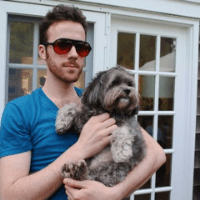 Filed by Miles Klee

|

Dec 17, 2016 @ 2:00pm
Every Christmas, Reddit organizes a worldwide Secret Santa gift exchange—officially the biggest gift swap of its kind, with three Guinness records to its name. You may also be aware that among Reddit's celebrity circles, the immaculately chill Snoop Dogg reigns supreme.
There can be only one conclusion to draw from these two facts: Each year, someone gets Snoop as their Secret Santa. This year, it was Erin, known as queenoftitsandwine on the site, who had the unfathomable honor of receiving Christmas swag from the beloved rapper.
"Stuff like this never happens to me, like ever," Erin wrote in an Imgur post. "I got a message from Reddit saying my Santa contacted them and told them my package had been shipped. I joked with my husband about it being a celebrity. ... I need a minute for this to sink in. My head's in the clouds right now!"
With a T-shirt, a mini-drone, a baby powder-scented candle, socks, slippers, and green tea, Erin is going to be sitting pretty well into the new year. Although several commenters were disappointed she didn't get any weed, she pointed out that this was likely for the best, as "Alabama is not a 420-friendly state."
She's also not the only one to be surprised by a gift from a celebrity this week. User Aerrix got a whole heap of presents from none other than Bill Gates, including some video games, movies, slippers, mittens, and a Cajun cookbook. (And this is after her 2015 Secret Santa fell through.)
Reminder to self: Participate in Reddit Secret Santa next year.