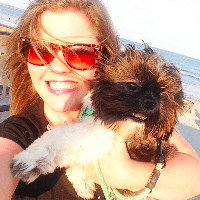 Filed by Missy Baker

|

Apr 11, 2016 @ 6:23pm
The MTV movie awards were last night, and all of the hottest young celebs were in attendance. (And also Jayden Smith's Dad.) This awards show is like the Oscars for people who know how to use Snapchat. The laid-back vibe gives stars the opportunity to take some fun fashion risks so that we may harshly judge them from the comfort of our own sweatpants. Some red carpet fashions turned heads, and others turned stomachs. Here are some of the worst (followed by a few of the best) looks from last night.
1. Charlize Theron