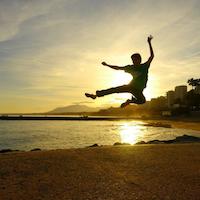 Filed by Mitchell Friedman

|

Feb 16, 2016 @ 4:05pm
If you visit the Reddit thread started by Wyclef Jean​ on Sunday, you'll find the amiable introduction: "I am 3X Grammy award-winning singer/songwriter/producer Wyclef Jean... Ask me Anything!" posted by [deleted].
Why "deleted"? Because most commenters were far more interested in berating Jean for allegedly misusing his charitable foundation for Haiti than they were in his "3X Grammy-winning" career, so he deleted his account and noped out after responding to about 25 innocuous questions.