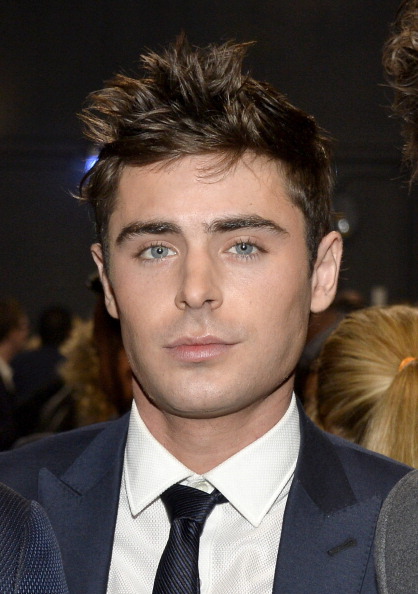 High School Musical meets skid row rumble. (via Getty)
It appears that Zac Efron's transition from Disney Channel pretty boy to Hollywood bad boy is nearly complete. Because if he continues to take blows to the face like he did in downtown Los Angeles last night, he's going to wind up looking like post-op Mickey Rourke.
Zac was involved in a brawl on skid row after he threw a bottle out of the window of his car and it smashed near a bunch of people who appeared to be homeless. Turns out, transients don't like being hit by flying glass any more than anyone else. They took up their grievance with a guy identified by Zac as his bodyguard, who may need to work on his guarding skills because during the ensuing melee his client got punched in the face.