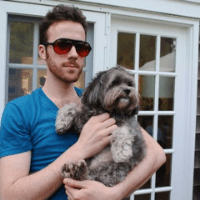 Filed by Miles Klee

|

Dec 18, 2016 @ 5:46pm
Her publicist has confirmed that Zsa Zsa Gabor, the Hungarian-American actress and Hollywood socialite, passed away Sunday after suffering a heart attack. She was 99 years old, and two months away from celebrating her 100th birthday.
Often criticized as being famous "just for being famous," Gabor set the bar for celebrity-life-as-soap-opera: She was crowned Miss Hungary 1936, married nine times (including to Conrad Hilton, Paris' grandfather), once served three days in jail for slapping an LAPD officer in the face, and wasn't afraid to call people dumb on TV when they tried to take her to task for one reason or another. She was also a source of great witticisms on sex, relationships, and fame.
"Personally I know nothing about sex because I have always been married."

Zsa Zsa Gabor

— Whores of Yore (@WhoresofYore) December 13, 2016
"I never hated a man enough to give him his diamonds back"
Zsa Zsa Gábor

— General Deplorable (@HouseCracka) December 18, 2016
Zsa Zsa Gabor was born in the Austro-Hungarian Empire. The world has changed immensely in the last 100 years.

— Double Cheeked (@PutinistaJonez) December 18, 2016
There will only be one Zsa Zsa Gabor. And, I liked her a lot. Rest In Peace, my dear.

— Larry King (@kingsthings) December 18, 2016
With just under two weeks remaining in the year, it looks like 2016 is continuing to kill off our favorite celebrities till the bitter end. Stay safe out there, stars!