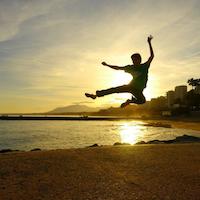 Filed by Mitchell Friedman

|

Jun 17, 2016 @ 12:55pm
Kim Kardashian got naked for GQ, and it's incredible. Not because she's naked, not at all, but because at this point her nudity is a mere backdrop to all her other headlines. After the same GQ cover story, people freaked out that Kim Kardashian had gossiped about Taylor Swift. That Kim Kardashian talked casually about tampering with O.J evidence. Even that Kim Kardashian has angel-soft boobs that "make velvet feel like splinters."
But when you're done talking about those boobs, she'll also show them to you.