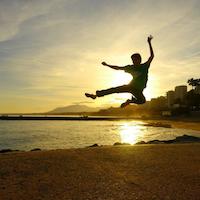 Filed by Mitchell Friedman

|

Oct 03, 2016 @ 2:04pm
In what is almost certainly a contrived plot to promote his book, Mindy Kaling's brother, Vijay Jojo Chockal-Ingam, gave the New York Post some extremely nasty quotes about his more successful sister.
"She tried to sabotage the book, and that's not acceptable," said Chokal-Ingam. This is apparently in reference to a Kaling quote, paradoxically featured on the cover of the memoir, that says, "This book will bring shame on our family."