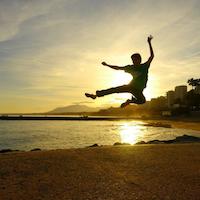 Filed by Mitchell Friedman

|

Sep 21, 2016 @ 8:33am
Thanks to Us Weekly, Jennifer Aniston's reaction to the still-unfolding Brangelina divorce is now allegedly more than wild speculation.
According to an insider, the Mother's Day actress, 47, said, "Yeah, that's karma for you!" while discussing the news with a longtime pal.
"Sources" have had an extremely busy 24-hours. First, they blamed the Angelina Jolie/Brad Pitt split on "another woman." Then they pivoted to Pitt's alleged marijuana use.