Heidi Montag was one of the first reality stars in a century now defined by reality stars, and her husband Spencer Pratt defined douchebaggery for a generation.
Montag is also the latest celebrity to explain how being famous is Actually Bad, for being subjected to millions of more trolls than the average woman on Instagram can really screw with you.
Back in 2010, then-23-year-old Montag was on the cover of People magazine, talking about her plastic surgery "addiction." Her surgery binge was so notable that then-President and First Lady Barack and Michelle Obama were put in the cover's corner, and NOBODY puts the Obamas in the corner.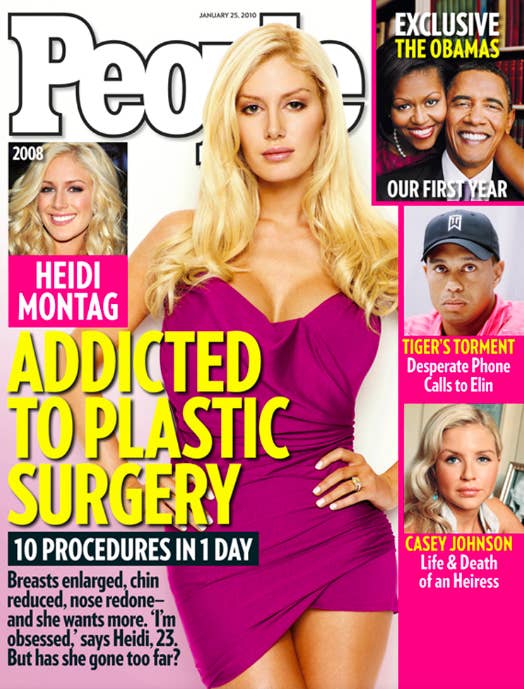 © Copyright 2021 Someecards, Inc
---