How were your past 26 days? Good? Busy? Well, certainly not as busy as Pete Davidson and Ariana Grande's month, unless you also started dating and got engaged.
After a few weeks and two Grande-themed tattoos for Davidson, rumor has it that these youngins are going to be married!
Congratulations to the happy couple!
Fans were stunned by the news, overwhelmed by just how quickly their relationship escalated.
Also reacting are Davidson's ex-girlfriends, starting with Carly Aquilino, the comedian he dated for a year before they split up in 2015.
On the day of the engagement was announced, a whole two days ago (which is two years in Pete Davidson-Ariana Grande Relationship time), Acquilino shared on her Instagram stories some of the texts she had gotten.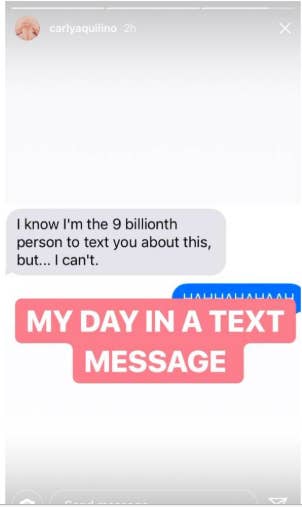 Friends were reaching out to Acquilino, keeping her in their thoughts and prayers.
But not everybody's responding.
That's awkward.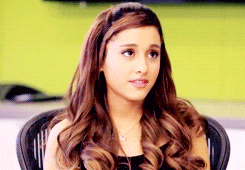 Davidson's more recent ex-girlfriend is Larry David's daughter Cazzie David, who as recently as MAY 3, was still with Pete.
(That's really recent!!!!)
Davidson has since gotten cotton candy with his new fiancée. That's totally his move.
Davidson has since removed David's face from his forearm.
David appeared to be subtweeting the news (emphasis on the sub), posting a pic from Africa a few days after the news broke.
Yesterday, after the tabloids announced Grandevidson's engagement, David posted a tribute to the best coping mechanism: wine.
"Came to wine country a person, leaving a human bottle of wine," she wrote.
If anyone deserves all the wine in the world, it's someone whose boyfriend of two years gets engaged to a pop star a mere month after the breakup.
If there's a GoFundMe, I will gladly donate to Carly and Cazzie's respective wine funds.