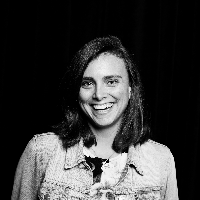 Filed by Catherine LeClair

|

Feb 13, 2017 @ 10:58pm
After one incredibly long year without a single nude image gracing the pages of Playboy, the bare-all images have made their glorious return, EW reports. It feels like just yesterday I was picking up--oh wait, record scratch--I have literally never picked up a copy of Playboy and had no idea they stopped publishing nude photographs because I long-ago wrote off the publication as a sexist rag that ashamed men read while taking a poop. But, with the March/April issue that hit racks on Monday they are apparently back, complete with a cover line that reminds us of our animal roots: "Naked is normal."
In 2015, the magazine stopped using nude photography as an attempt to shake the sexist connotations that had become less tolerable (thank god) in the current era, in which you can't throw an #ImWithHer mug without hitting a "The Future Is Female" t-shirt. But the truth is that the nude photographs weren't the issue, and that the systemic sexism deeply ingrained into the institution of Playboy is a problem a quick image swap can't fix.
"I'll be the first to admit that the way in which the magazine portrayed nudity was dated," said COO Cooper Hefner, son of the dynasty's founder Hugh, "but removing it entirely was a mistake."
Why was nudity a mistake? According to EW, when Playboy's website cut nudity in 2014 it led to a dramatic increase in traffic, which is why the print magazine followed suit; it seemed passé to keep peddling nudies in a world where the internet exists. But Hefner disagrees. "Nudity was never the problem because nudity isn't a problem," he said. Whoa, revolutionary. That's like some Garden of Eden before Eve took a bite out of the apple shit.
He continued, "today we're taking our identity back and reclaiming who we are." What an identity to reclaim! It's a big day for boobs and butts everywhere. God bless and goodnight.