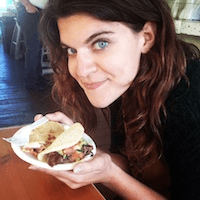 Filed by Kelsey Solywoda

|

Oct 21, 2016 @ 1:40pm
Today in "everything you love is being remade": It appears a Broadway musical version of one of the most beloved teen rom-coms of the early 2000s, 13 Going On 30, is officially in the works.
If you're unfamiliar with this truly stellar film, 13 Going On 30 stars Jennifer Garner and Mark Ruffalo. The story centers around 13-year-old Jenna (Garner), who is desperate to be popular, transforming into her 30-year-old self with the help of some "wishing dust." As a grown-up, she has everything she's ever wanted. Well, everything except for her childhood best friend, Matt (Ruffalo). As Jenna learns more about adulthood and how she got where she is, she realizes there's more to life than popularity.
https://www.youtube.com/watch?v=RCNmY7QX4I0
According to Deadline, the musical version is being brought to life by Broadway producers Andy Fickman, Dean Stolber, and Todd Garner in collaboration with Revolution Studios.
Fickman, who will also direct the show, says that 13 Going On 30 "has all the elements of a great musical: comedy, romance, an empowering message — and a touch of magic."
I mean, I guess so. Look, I want to be 30, flirty, and thriving as much as the next girl, but 13 Going On 30 seems like something we should just leave as is. Though, you know what? That's what I said about one of my other favorite rom-coms of the early 2000s, Legally Blonde, and that musical turned out to be downright delightful. So who am I to say? I guess we'll just have to wait and see what happens.