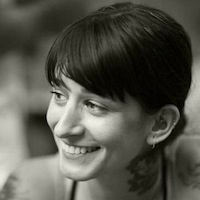 Filed by Jessie Dean Altman

|

Feb 10, 2016 @ 10:48am
It's that time of year again—Oscars season. And, of course, all the great, ridiculous swag that goes along with it, in the form of the infamous Oscars gift bag that every nominee takes home. Distinctive Assets, which sounds like the name of a high-end call girl company but is actually the company that puts together the nominees' gift bags, values the total worth of this year's goodie bag at $200,000, which sounds like just about the right amount of free stuff to give people who already make six-figure salaries.
According to the press release, this year's bag is "once again a blend of fabulous, fun and functional items meant to thrill and pamper those who may have everything money can buy but still savor the simple joy of a gift." Oh, boy. So what are some of these "functional" items? According to The Daily Beast, the bags include (among other things):