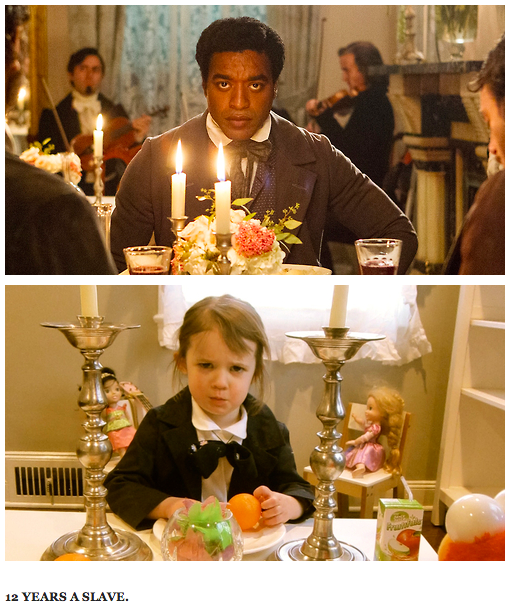 When you imagine how long 12 years must sound to her...Sophia looks really pissed-off.
(via Don't Call Me Oscar)
The adorable kid you see above doing a dead-on impersonation of Chiwetel Ejiofor is Sophie, who at the ripe old age of 3 has been recreating Oscar scenes once a year for her entire life. This is because her mom, Maggie, runs a Tumblr (Don't Call Me Oscar) that comes alive every February with new photographs of her daughter (now daughters) wearing costumes and recreating iconic images from the Best Picture nominees of the year. Personally, I'm in favor of this family working full-time to create movie posters for every single movie ever. 
Oh, and they don't watch the mostly R-rated Best Picture noms. They just re-create these single images. But Sophie did see Frozen, according to BuzzFeed, and loved it.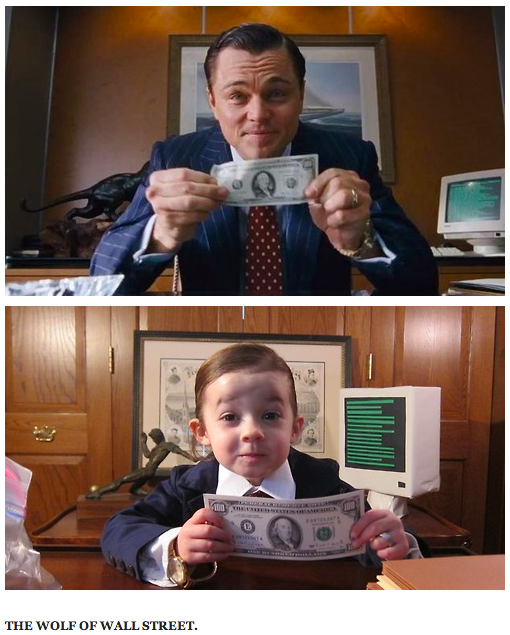 Maybe b/c she's younger & has more to prove, Sadie plays a lot of unsavory characters. (via)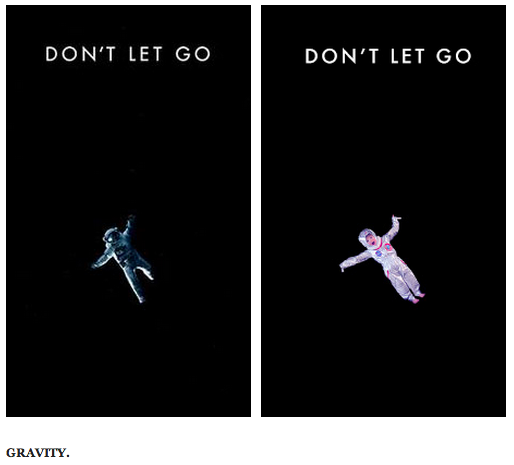 Are those pajamas? Because for serious, I would like spacesuit PJs. (via)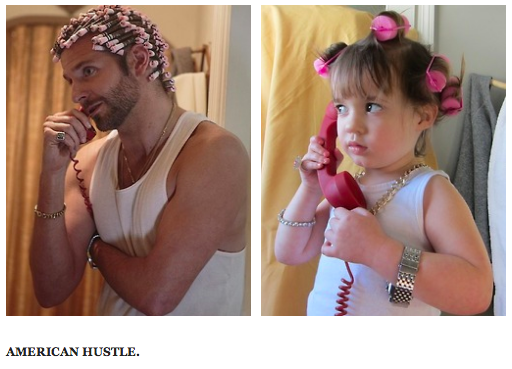 Sophia has always wanted to do a plot about money laundering. (via)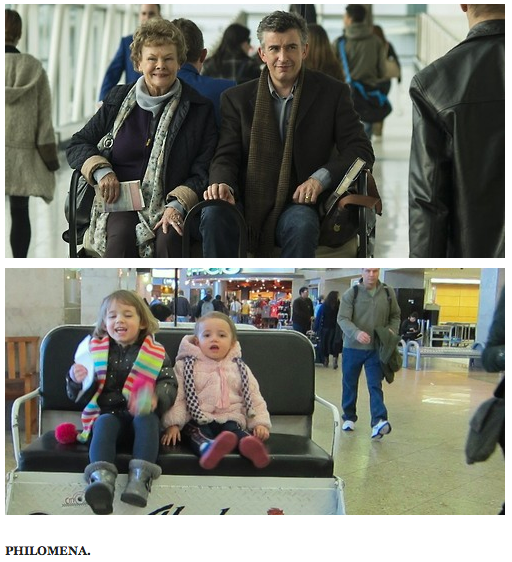 Here we see them recreating Philomena, which you should stop pretending you've seen. (via)
You should head over to Don't Call Me Oscar to see the rest (there are a lot of noms this year, and 2011 and 2012 were great too), but here's how it all started: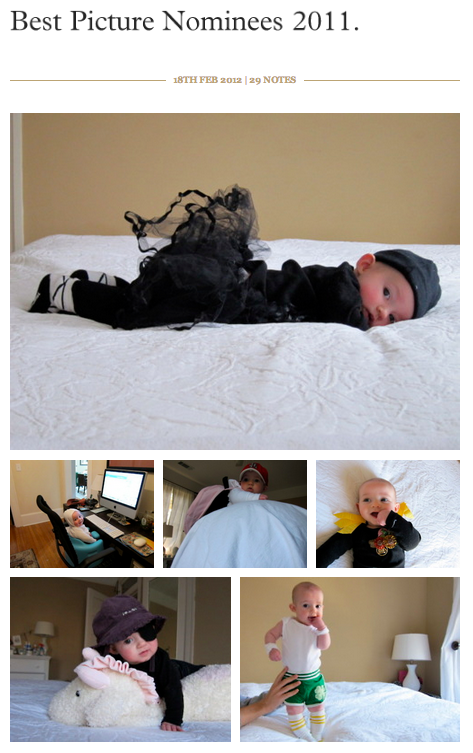 (Black Swan, Social Network, 127 Hours, The King's Speech, True Grit, The Fighter)
I only recognized Black Swan. Guess it must've been a memorable scene. (via)
Bonus, because this one was my fave: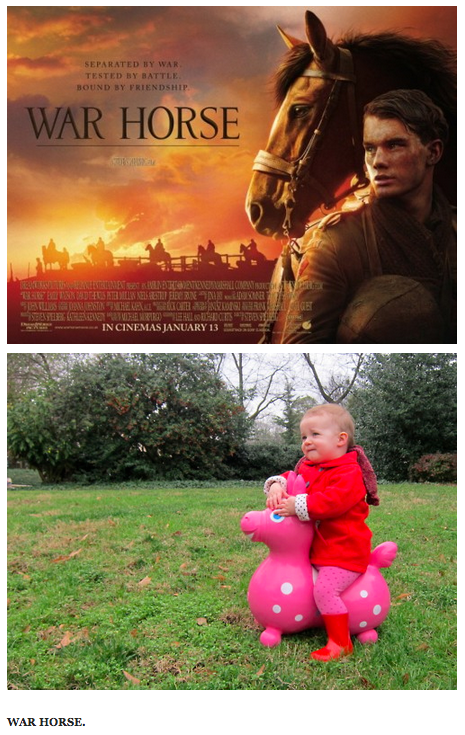 I thought it worked better as a backyard play. (via)
(by Johnny McNulty)