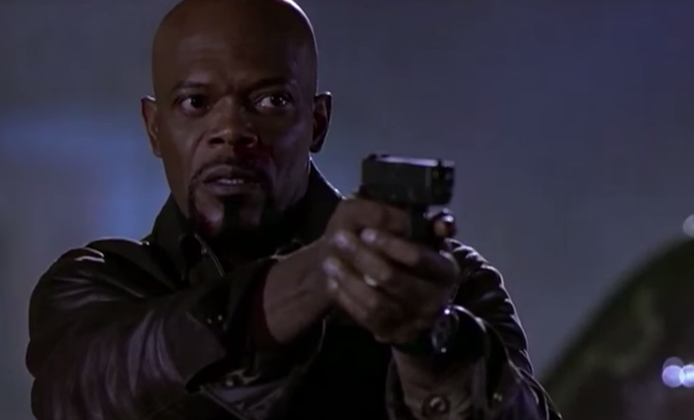 "Release the lady from the confinements you have orchestrated against her wishes!"
Nearly 100 of cinema's most prominent renegade cops, masked vigilantes, international spies and swashbuckling archeologists have issued a joint statement—via this video from the Huffington Post's pop-culture collagist Oliver Noble—calling for amoral antagonists across multiple genres to "Let her go!"
"This is between you and me," NYPD Detective John Shaft declared while brandishing a Glock 19 semi-automatic pistol at arm's length. "Let her go!" Impossible Missions Force agent Ethan Hunt concurred, adding "She doesn't belong here. Let her go." Dozens of other cooly confident and selfless action movie heroes from across the globe and spanning decades of film history added their voices to the call, stating variously, "Let her go," "Let her go now," "Just let her go," and "You have to let her go."
A psychopathic supervillain from Gotham City known only as The Joker issued a brief statement in response, "Very poor choice of words," before happily acquiescing to the demands. 
(by Dennis DiClaudio)