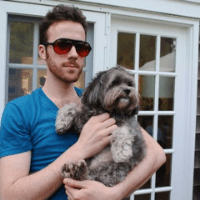 Filed by Miles Klee

|

Mar 26, 2017 @ 5:15pm
Hollywood's diversity issue is no laughing matter. Whether it's the whitewashing of other culture's stories by refusing to cast minorities as leads in films or men getting away with sexually assaulting women, Tinseltown is a place where privilege runs amok, and trying to do anything about it means an uphill battle.
Yet there's something undeniably funny about a guy like writer Aaron Sorkin, whose verbose TV shows and films (The West Wing, The Social Network, The Newsroom) project the air of smug know-it-all-ism, saying he never realized that Hollywood had these kinds of problems. Speaking with radio host and film critic Elvis Mitchell at the Writers Guild Festival on Saturday, he seemed altogether perplexed and openly shocked at how such things could happen.
"Are you saying that women and minorities have a more difficult time getting their stuff read than white men and you're also saying that [white men] get to make mediocre movies and can continue on?" he asked the audience, according to Variety. "You're saying that if you are a woman or a person of color, you have to hit it out of the park in order to get another chance?" he theorized.
Uh, yeah dude.
Aaron Sorkin is a smug douchebag who perpetuates white supremacy in Hollywood. Feigning ignorance doesn't look good on you Aaron. https://t.co/Axg2QeTUG1

— Sinakhone Keodara (@dirkeodara) March 26, 2017
@mollylambert idk why I'm surprised when Aaron Sorkin demonstrates the catastrophic lack of awareness of a typical Aaron Sorkin character

— Angel Varak-Iglar (@angelnorelation) March 26, 2017
Wait -- did people still think Aaron Sorkin had any idea what a woman was after sitting through The Newsroom?

— Juan Barquin (@woahitsjuanito) March 26, 2017
I'm laughing at all these people suddenly being SO SHOCKED that Aaron Sorkin is an asshole.

— C. (@clairetuley) March 26, 2017
Oh, Aaron. At least he went on to ask how he could help the film industry make things more equitable and merit-based, but something tells us he's never going to be entirely woke.