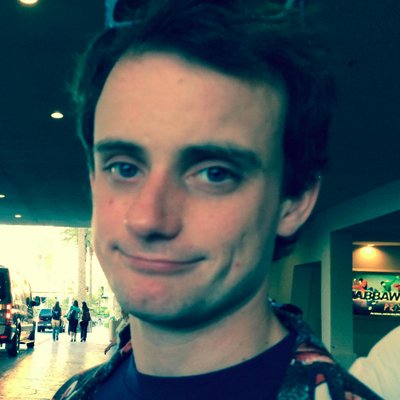 Filed by Johnny McNulty

|

Nov 10, 2014 @ 2:25pm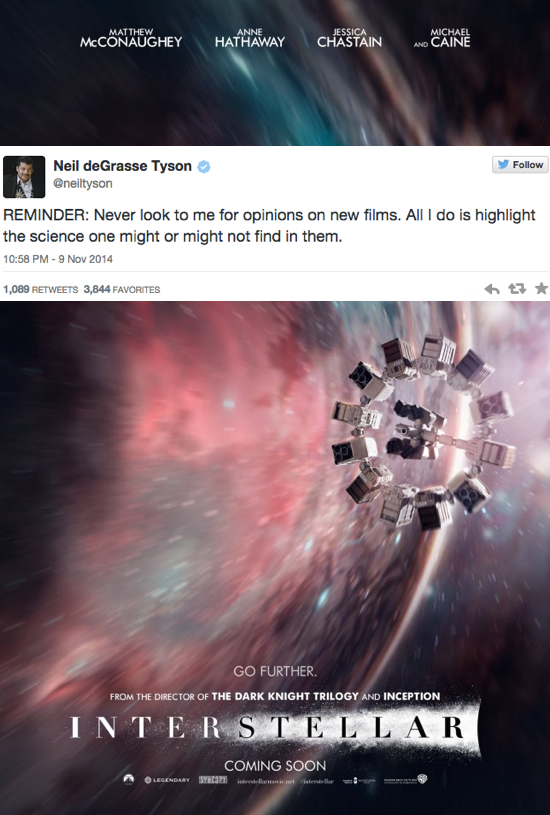 TOO BAD, NEIL! If I disagree with your opinion on the plot, I will no longer believe anything about physics.
Congratulations, people who only see movies based on the recommendations of well-known scientists! All systems are officially a go for Christopher Nolan's Interstellar after Neil deGrasse Tyson, cosmologist, astrophysicist, director of the Hayden Planetarium and host of the recent Cosmos reboot, tweeted his (mostly positive) thoughts on the film while watching it.
In #Interstellar: Experience Einstein's Relativity of Time as no other feature film has shown.

— Neil deGrasse Tyson (@neiltyson) November 10, 2014
In #Interstellar: Experience Einstein's Curvature of Space as no other feature film has shown.

— Neil deGrasse Tyson (@neiltyson) November 10, 2014