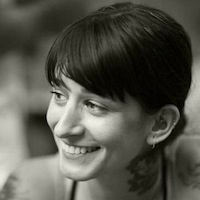 Filed by Jessie Dean Altman

|

Feb 01, 2016 @ 8:56am
Disney movies tend to ignore the darker side of fairy tales, but the original stories, like Grimm's, were parables meant to frighten children into behaving well. Moscow-based artist Andrew Tarusov successfully added some darkness back into these stories by re-imagining Disney movie posters in the eerie style of Tim Burton.
Tarusov told Mashable he created the pieces by starting with pencil and paper and then using Photoshop to color them in. Of course, Burton himself is no stranger to Disney, having done movies like The Nightmare Before Christmas and Corpse Bride for them.