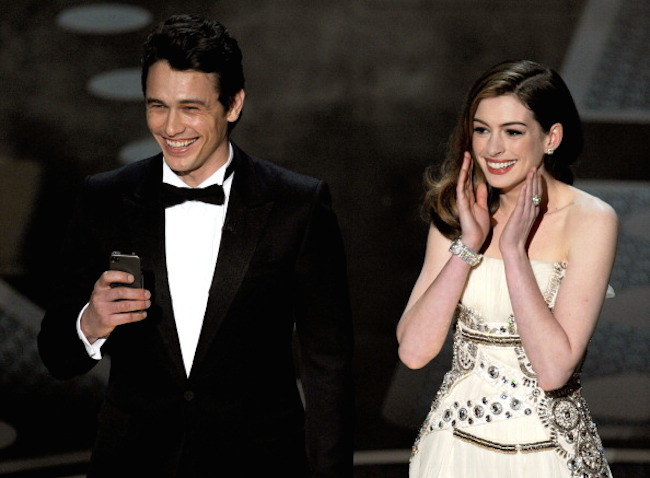 Remember the haties.
Enough already! It's been 4 years since Anne Hathaway and James Franco dropped a bus-sized bomb on the Academy Awards, yet some people still aren't ready to forgive her. And not just keyboard warriors and hater hobbyists. Even some journalists haven't let go, like the interviewer for New York Times Magazine, who grilled Anne as if she was sitting down to apply for the job of hosting this year's Oscars.
Hathaway may have thought she was sitting down to promote her upcoming movie, Song One. The interviewer clearly had other plans, and after four fluffy questions, opted to launch into an interrogation about the worst night of Hathaway's professional life.