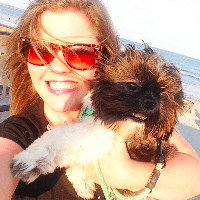 Filed by Missy Baker

|

Oct 21, 2015 @ 4:50pm
As you watch Back to the Future 2 tonight in celebration of "Back to the Future Day," keep an eye on the bad guy, Biff Tannen. You can't miss him: he's a loud, misogynistic multi-millionaire with a comb-over who refers to himself as "America's greatest living folk hero." Hmmm, sound like anyone we know?
This is going to come as a shock to some of the haters and losers out there, but it's true: Donald Trump was the inspiration for Marty McFly's nemesis. In an interview with The Daily Beast, screenwriter David Gale confirms that, yes, that hairstyle was deliberate.