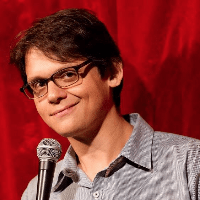 Filed by Matt Nedostup

|

Dec 22, 2015 @ 5:20pm
Less than a week after its release, Star Wars: The Force Awakens is a global phenomenon. Breaking every box office record, it is introducing the world to a new generation of characters in an already well-known universe, and the reception has been overwhelmingly positive. In particular, one character has become a breakout star: the ball-shaped droid BB-8.
With experts claiming that BB-8 is cuter than R2-D2 (gasp), it's no surprise that the plucky little rolling guy has become a massively popular toy. And it's also no surprise that people are doing cute-ass stunts with that toy just to attract viral attention. So if you thought BB-8 was cute before, wait till you see him meeting some baby chicks, courtesy of Chicago's Museum of Science and Industry: