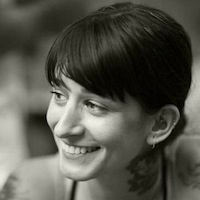 Filed by Jessie Dean Altman

|

Feb 23, 2017 @ 9:22am
Disney fans are getting very excited about the release of the live action version of Beauty and the Beast. There's a newly released clip of the movie (which is scheduled to be released on March 17) making the rounds on the internet, and some people are spotting what could be a super subtle Harry Potter reference in it.
Emma Watson, who plays Belle, the "Beauty" in Beauty and the Beast, was also one of the stars of the Harry Potter series (she played Hermione). So it naturally seemed like a bit more than coincidence when, at around the :26 mark in the clip, one character says to Belle the exact same thing that a Harry Potter character, Neville Longbottom, once said to Hermione.
http://i.giphy.com/fYDTDWUn5nmow.gif