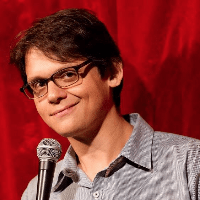 Filed by Matt Nedostup

|

Mar 09, 2017 @ 10:07am
Disneyphiles all over the world are shouting "Amen" to a new editorial from Vulture, asking why it is that in both the animated 1991 version of Beauty and the Beast and the new live-action Emma Watson reboot, the Beast is hotter as a buffalo than he is as a human prince.
There's something about the Beast's stern yet chiseled jawline, his broad, catlike nose, and his majestic horns that makes 90s babies thirsty. In comparison, the Prince is just a generic long-haired mimbo.
Since Vulture's article was published, fans have been expressing their agreement on Twitter. It turns out that this is a very common turnon.
The most fucked up part of Beauty and the Beast is when the Beast becomes a prince again and you realize he looked better as the Beast.

— Educ8er (@TMikaMouse) December 26, 2016
the fact that i find the beast more charming than the actual prince in the beauty and the beast(animated) really shows how furry i really am

— Cam 🐷 (@Tfwboobs) February 13, 2017
It seems like an entire generation of people experienced their sexual awakening from a human goat. Not that I'm judging. Except for all the hair you'd get in your mouth. Yuck.
Here's the trailer if you feel like getting horny all over again.