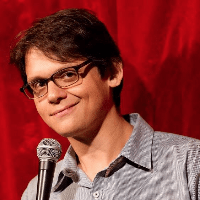 Filed by Matt Nedostup

|

Nov 03, 2016 @ 2:49pm
On Wednesday, Entertainment Weekly released the first still images of Emma Watson and CGI Fur Man as the title characters in Disney's upcoming live action Beauty and the Beast remake. The stills, which look very faithful to the animated 1991 original, immediately got a big reaction from Disneyphiles on the internet.
Everyone agreed that Emma Watson looks radiant as Belle.
But some fans had a problem with the design of the Beast.
Specifically, they thought he looked a bit TOO beastly.
https://twitter.com/ghoulbum/status/794004734080270337
https://twitter.com/noureenshall/status/794218634109419520
I gotta tell you, I LOVED Beauty and The Beast but the live-action version makes it more clear she fell in love with a bison who talks

— yourbestworstfriend (@The_Frenemy) November 3, 2016
https://twitter.com/meirelav/status/793997581202309121
Disney is ruining a classic! Everyone knows Beauty and the Beast is the stirring story of a beautiful young woman who falls in love with a cursed prince despite the fact that he's actually SUPER HOT.
But despite fans' complaints about the movie, it's not like they won't get any eye candy. Gaston, at least, has got it going on.
Oh hell yeah. The Beast should eat more raw eggs.