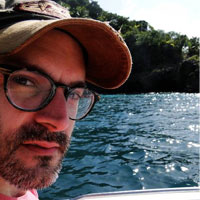 Filed by Dennis DiClaudio

|

Jan 12, 2015 @ 2:59pm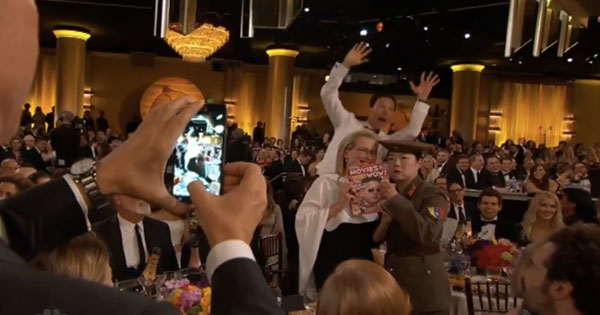 The Insinuation Game.
That Benedict Cumberbatch! He sure is an impish fellow, is he not? Why, that bloke has had more experience bombing the photos of his fellow Hollywood actors than the Germans did bombing London into oblivion during WWII (which, come to think of it, does not quite strike the whimsical tone I was going for in this post).
Anyway, here he is at the Golden Globes last night popping up for a surprise appearance in a photo between Meryl Streep and Margaret Cho: