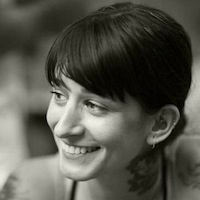 Filed by Jessie Dean Altman

|

Feb 12, 2016 @ 10:20am
Former Golden Girl/current American treasure Betty White posted her review of Ryan Reynold's new movie Deadpool on her Facebook page and it is 100 percent classic Betty. She starts off sounding so innocent, but in less than 30 seconds she's cursed three times, including saying that "Ryan Reynolds looks so f*cking handsome in his red leather suit." Which, to be fair, he definitely does.