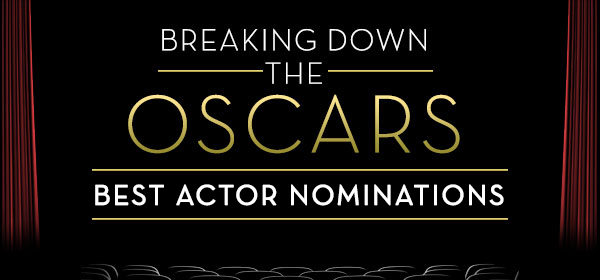 The Academy Awards are less than a week away, which means it's too late for you to get vaccinated for Oscar Fever. So you may as well begin preparing for the worst. Yesterday we broke down the Best Actress nominees, and today we're throwing an Oscar sausage party with this handy guide to the nominees for Best Actor.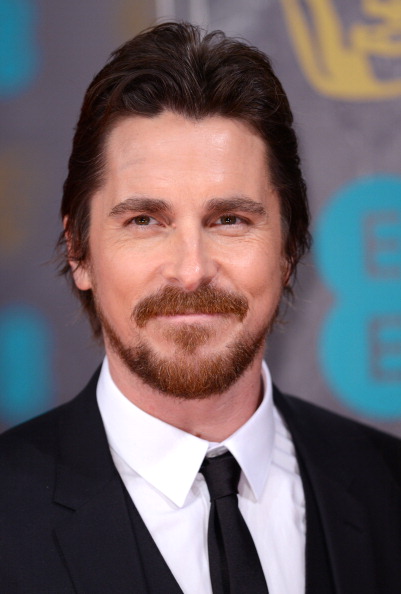 (via Getty)
Christian Bale
American Hustle
Age: 40
Height: 6'
Best Movie: The Fighter
Worst Movie: Newsies
Strengths: Acting chops are off the charts. His level of commitment to every role borders on troubling. He lost forty pounds to play a crack addict in The Fighter and gained forty pounds to play Melvin Weinberg in American Hustle. If someone told you he'd had his appendix removed to play the part of a Woodrow Wilson you'd have no good reason to doubt them. He's the real deal and then some.
Weaknesses: The "some" in "then some." His psycho level of commitment has rubbed people the wrong way at times, which is fairly common for gifted actors. But when you're caught on tape bullying a crew member trying to do their job, a lot of people will just think you're a dick. Again, pretty common for gifted actors. But even years after you've apologized, it can count against you when it comes to Oscar voting. 
Bottom Line: Christian Bale has gone through so many physical transformations that a forty pound weight gain won't impress voters the way it would from, say, Amy Adams. The same performance by Matt LeBlanc would've blown people away, but he's been doing if for so long, it's considered just another solid performance by Christian Bale.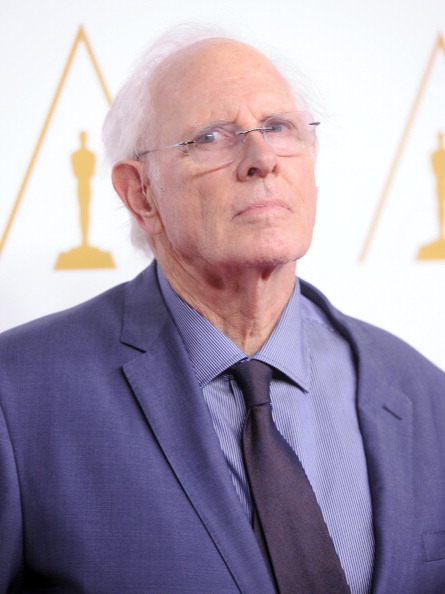 (via Getty)
Bruce Dern
Nebraska
Age: 77
Height: 6'
Best Movie: Hang 'em High
Worst Movie: Down Periscope
Strengths: Plays the troubled everyman as well as anyone. Pretty certain no one has ever said "That would've been a good movie, if it wasn't for Bruce Dern." Proved his comedic chops in the 1975 classic Smile, and is so good at playing the unstable tough guy that at 77 still gives off a vibe that he will kick a dude's ass if provoked. I like to think I could take him, but wouldn't want to test that theory.
Weaknesses: Nominated for a Worst Actor Razzie Award for the 1981 movie Tattoo.
Bottom Line: Hollywood loves to acknowledge older actors who can still deliver. But while this isn't a feel-good goof nomination like Jack Palance in City Slickers, that acknowledgement likely still ends with the nomination.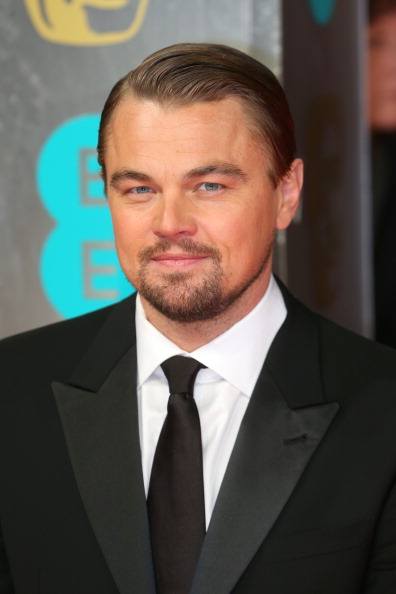 (via Getty)
Leonardo DiCaprio
The Wolf of Wall Street
Age: 39
Height: 6'
Best Movie: Catch Me if You Can
Worst Movie: Critters 3: You Are What They Eat
Strengths: Leo is a movie star. He's got that "thing" that can't be taught or bought. Part of that might come from going through life as "Leonardo DiCaprio." It's the kind of name that gets you noticed in elementary school. Teachers expect more from "Leonardo DiCaprio" than they do "Jim Harvey." He learned early to carry himself like a movie star and it shows on screen.
Weakness: Haters! With five previous nominations and no wins, it's becoming clear that some voters just don't like him. They also know that, unlike Bruce Dern, Leo is going to be around for long time and will have plenty of other chances to win. Unfortunately for him, that could mean that forty years from now he'll happily accept a lifetime achievement award which he'll promptly take home and smash against a wall.
Bottom Line: Leo may eventually win a Best Actor Oscar, but it won't be for playing a party boy, and will probably involve a limp, an accent and a fifty-pound weight gain.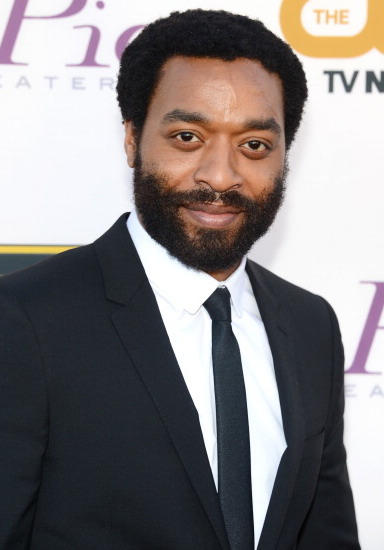 (via Getty)
Chiwetel Ejiofor
12 Years a Slave
Age: 36
Height: 5' 10"
Best Movie: Children of Men
Worst Movie: Savannah
Strengths: British. Historically nothing impresses Oscar voters more than an English actor who plays Americans well. And he's done it so well in movies like Inside Man and American Gangster that most viewers will think he's pretending to be British while talking with Billy Bush. When the first question from American journalists is "Wait, you're British?" And the second one is about the "theatre," you're on the right track towards an Oscar.
Weaknesses: Every other actor in this category comes in at an even six feet, which makes him the shortest nominee at 5'10". While I doubt that will come into play, it did provide me the opportunity to make use of my previously unnecessary "height" stats. 
Bottom Line: Ejiofor gives a commanding performance in a movie so powerful that it would've been universally praised if not for a couple of misguided jags like film critic Bruce Bennett, who inexplicably saw fit to give it a worse review than he did for 2005's Bewitched. Seriously, WTF?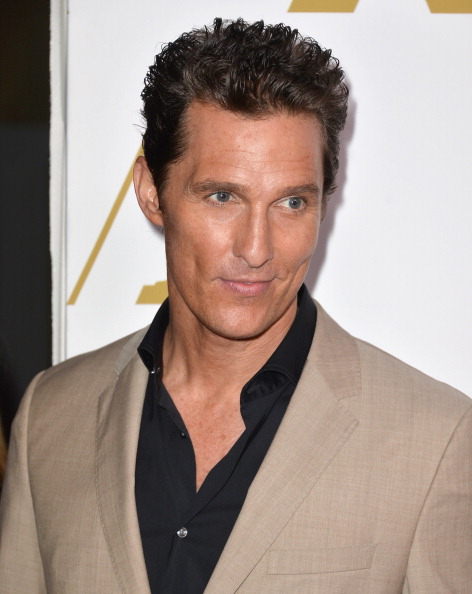 (via Getty)
Matthew McConaughey
Dallas Buyers Club
Age: 44
Height: 6'
Best Movie: Dazed and Confused
Worst Movie: Surfer, Dude
Strengths: Put simply, McConaughey could not be hotter right now. He's up for an Oscar just as True Detective has filled the vacuum left by Breaking Bad as the must-watch television show. He's universally liked, largely because he's able to pull off the seemingly impossible task of being all-caps TEXAN without annoying the rest of the world.
Weaknesses: Becoming synonymous with lousy romantic comedies. The poster alone for Failure to Launch could've gotten him laughed out of Hollywood.
Bottom Line: In 2013 alone he made The Wolf of Wall Street, Lee Daniels' The Butler, Mud and Dallas Buyers Club. That would be considered a solid career for most actors. And it's the kind of streak that gets rewarded by Academy voters. That's why on Sunday night, Mathew McConaughey could be at the podium saying "Alright... Settle down, there are a few people I'd like to thank."
Winner: Matthew McConaughey
(by Jonathan Corbett)