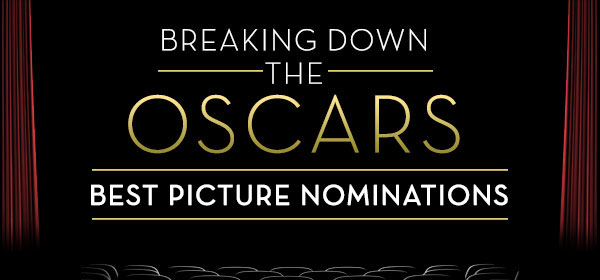 Like an arctic blast packed with schmaltz and glamour, the 2014 Academy Awards are threatening to drop several inches of cheese across the country on Sunday night. Preparation is your best protection, so you may as well cover yourself with this handy guide to the Best Picture nominees.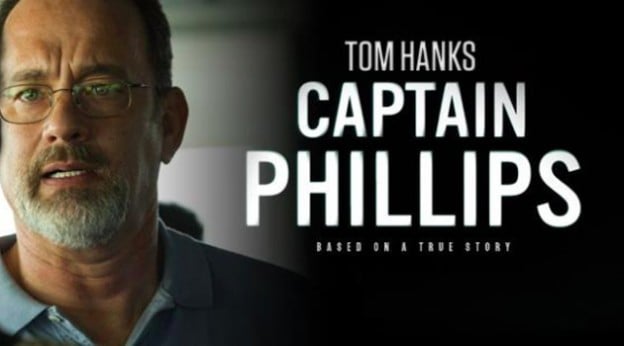 Captain Phillips
Tomatometer Rating: 93%
Box Office: $107.0M
Captain Phillips is a "ripped from cable news" thriller about the kidnapping of an American cargo ship by Somali Pirates that went down in 2009. The events of the actual rescue were broadcast live on TV as they happened, and the stars of that show were without question the Navy SEALS, who in a split-second cemented their spot at the top of Mount Badass. The fact that this movie is called Captain Phillips speaks to the awesome star power of Tom Hanks. Look at the size of his noggin in that poster! There were dozens of different ways to tell the story of that hijacking and rescue, but the powers that be went with "Tom Hanks is in trouble!"
Not many people give a rat's ass about the day-to-day struggles of Somali pirates, and cargo ships don't test well with focus groups. But we all love Tom Hanks, even with a chowder-thick New England accent. So when it looks like Tom Hanks is in trouble or upset, we all want to make sure he comes out okay.
Anyone who didn't also happen to be kidnapped by Somali pirates back in '09 knows how the hijacking ended. It's a compelling story, and Captain Phillips does a good job of telling it in an exciting way. But it never rises above being a well-made, conventional action movie, and the Best Picture nomination seems like a way to get Tom Hanks in the front row of the Oscars to remind everyone that he's okay. But the Captain is going home Sunday night without an Oscar.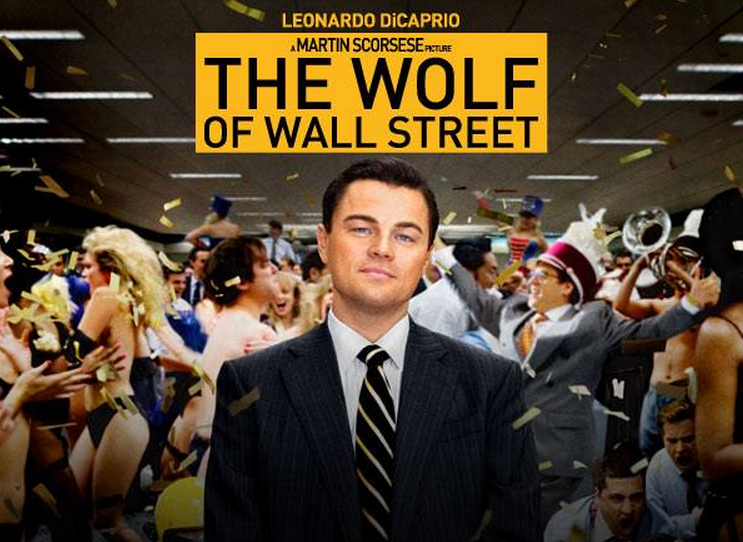 The Wolf of Wall Street
Tomatometer Rating: 77%
Box Office: $112.8M
The Wolf of Wall Street is the "true" story of New York stockbroker Jordan Belfort, who spent his gobs of ill-gotten capital gains on pretty much whatever floated his large boat. That would include sex, drugs, rock & roll, hip hop, strippers, harder drugs and kinkier sex in quantities that would've shaken the foundation of even the hardest 80's metal band. It's a pretty simple story, drawn out to three pummeling hours by Martin Scorsese as if to remind everyone that the name of the game is excess.
It's a wild ride full of despicable characters who seem to learn very little outside of the fact that it sucks when the ride stops and the party ends. But there's nothing new about grandiosity and greed followed by a face-plant courtesy of law enforcement. You can see it any given night on TMZ.
Unfortunately, Academy Voters prefer soul-searching over panty-dropping. They like crying better than laughing and widows over strippers. It's the reason Kid 'N Play never got their due, and why Leo and Marty will be left soul-searching Sunday night.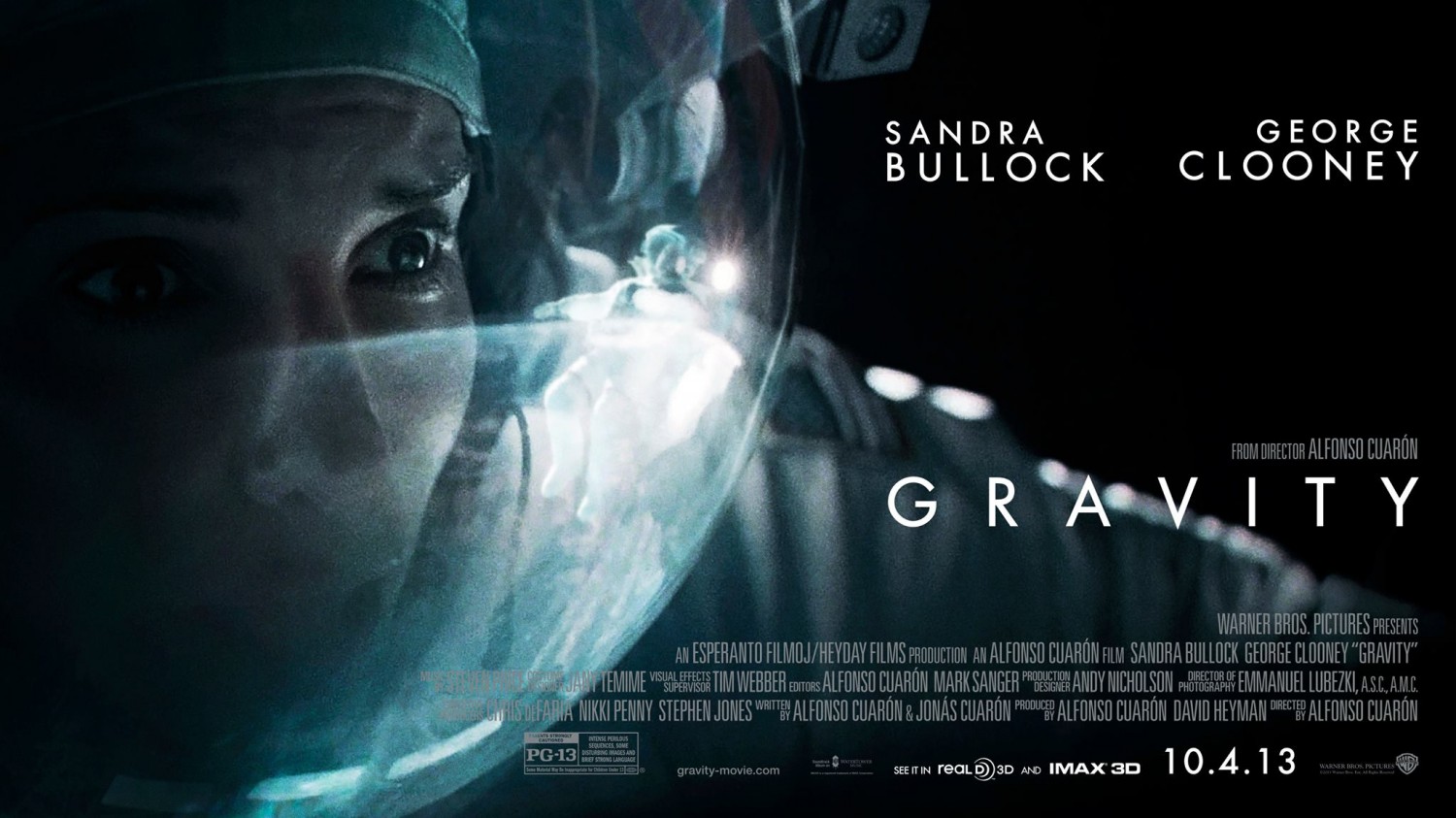 Gravity
Tomatometer Rating: 97%
Box Office: $269.3M
Gravity is a stunning, visually groundbreaking film, filled with action sequences that will rattle your IMAX goggles. Sandra Bullock plays an astronaut whose name doesn't matter because she's pretty much playing Sandra Bullock in a spacesuit, who finds herself up Space Creek without a paddle along with George Clooney, playing George Clooney in a spacesuit. The two are on a routine mission to chat about life and crack-wise when all hell breaks loose and the odds of them getting out alive become slim.
What follows is a series of mind-blowing scenes where the tension is heightened with increasingly improbable events which are exciting and effective, but eventually go from "holy crap" to "Bullock, please!" Not that anyone is looking for total realism in a "Sandy and George in space" movie, but too often director Alfonso Cuaron settles for Hollywood action when plausible action and drama could've worked just as well.
Gravity is a blockbuster which was reviewed so well it would've been tough for the Academy to ignore. People loved the movie, and it will hold up for years as a great action film, but the storytelling is sharp Hollywood cheddar. It's got a shot, but a long one.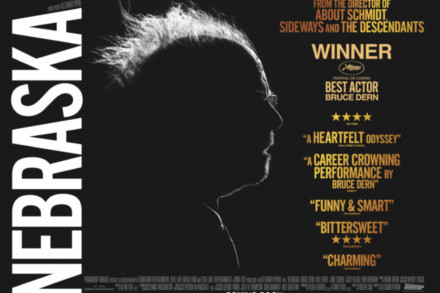 Nebraska
Tomatometer: 92%
Box Office: $16.5M
As far as road trip movies go, 2009's The Road may be the only one bleaker than Nebraska. And considering that the former is a trip through a post-apocalyptic landscape inhabited by nomadic tribes of cannibals, and the latter is supposed to be a comedy, you can probably guess where I'm headed with this. Bruce Dern (Coming Home, Monster) plays Woody Grant, an irascible old-timer from Billings, Montana who receives a sweepstakes letter and becomes convinced that he'll be handed an oversized million dollar check if he can just make it to Lincoln, Nebraska.
After a few failed attempts at walking, Woody's son, played by Will Forte (MacGruber, "The Falconer"), offers to drive, and the two set out on a journey through a black and white wasteland populated by backwards lunkheads so depressing you may find yourself wondering what the hell they all did to Alexander Payne growing up.
Need for Speed it ain't. Although a need for speed is what you may feel while watching the story unfold. I kid. It's a fine movie. But as far as winning Best Picture goes, it's currently locked in a battle with Philomena for last place.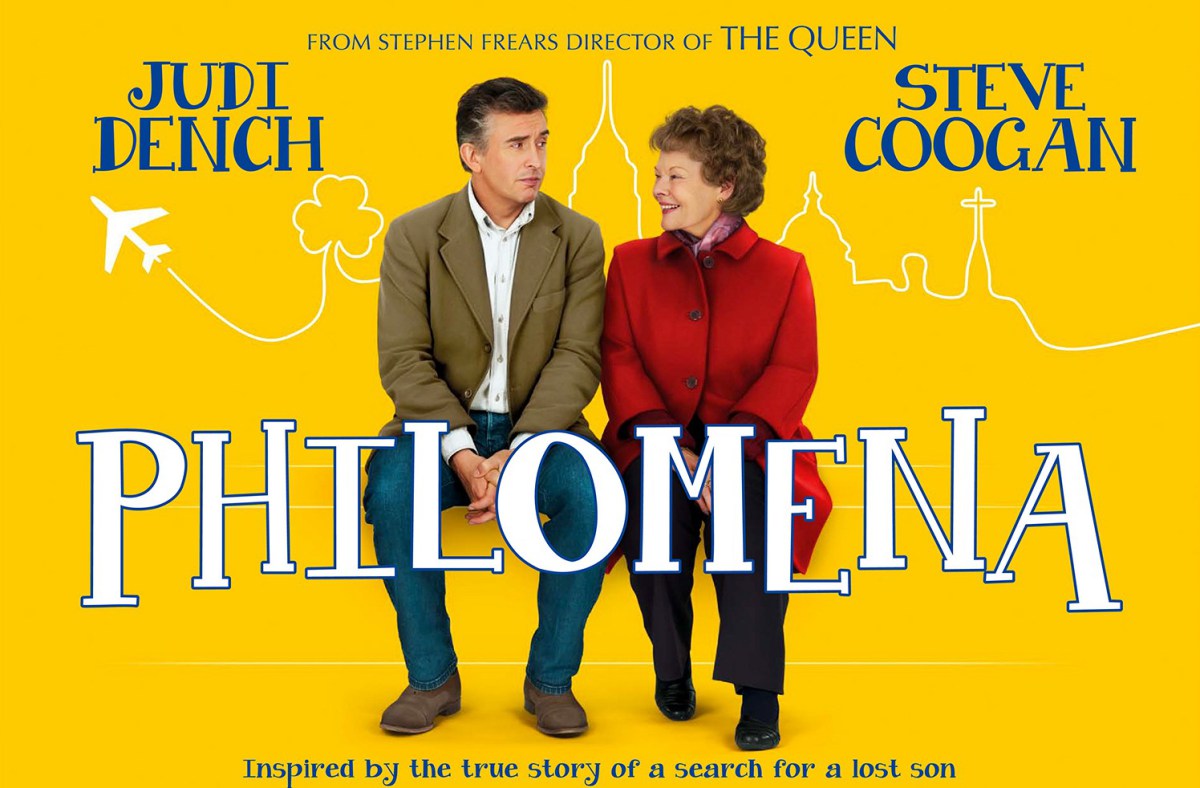 Philomena
Tomatometer Rating: 92%
Box Office: $32.7M
Not going to lie, I haven't seen it. Odds are you haven't either. That tells you everything you need to know about its Best Oscar chances. There's a "Philomena" in the Best Picture category every single year. One that you'll eventually see, when it shows up on iTunes, Netflix, or Channel 11. Last year it was Beasts of the Southern Wild. And you probably still haven't seen that.
I bet it's a fine film. Maybe even one that chokes you up and fills your heart with joy and leaves you, if only briefly, re-examining your life and how your increasingly precious time is spent. Or it may suck. Regardless, it's not winning Best Picture.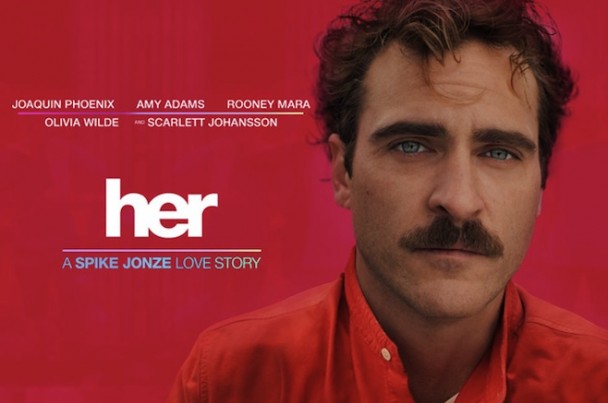 Her
Tomatometer Rating: 94%
Box Office: $24M
Her is a brilliant, subtle, sci-fi movie about love in a world where human connection has become a commodity. Unfortunately, due to a poorly thought out marketing campaign, it became known simply as the movie about "a guy who falls in love with an OS." Which makes it sound like a National Lampoon farce about a computer geek and a lightning strike. Her is so much better than that. Unfortunately for Spike Jonze and company, most people will find that out while sitting on their couches a few months from now.
And even though Joaquin Phoenix might be the most gifted actor of his generation, when it comes to good will with the Hollywood establishment, his bank balance is zero. He's the anti-Tom Hanks. He talks about invisible frogs on his head on the red carpet. And while promoting Her came off like an adult who lives with his parents and spends his days riding a three-wheeled bicycle around the neighborhood. Put simply, a weirdo.

Which is why, come Oscar night, after a quick kiss hello, Amy Adams will be taking her seat among the gang from American Hustle.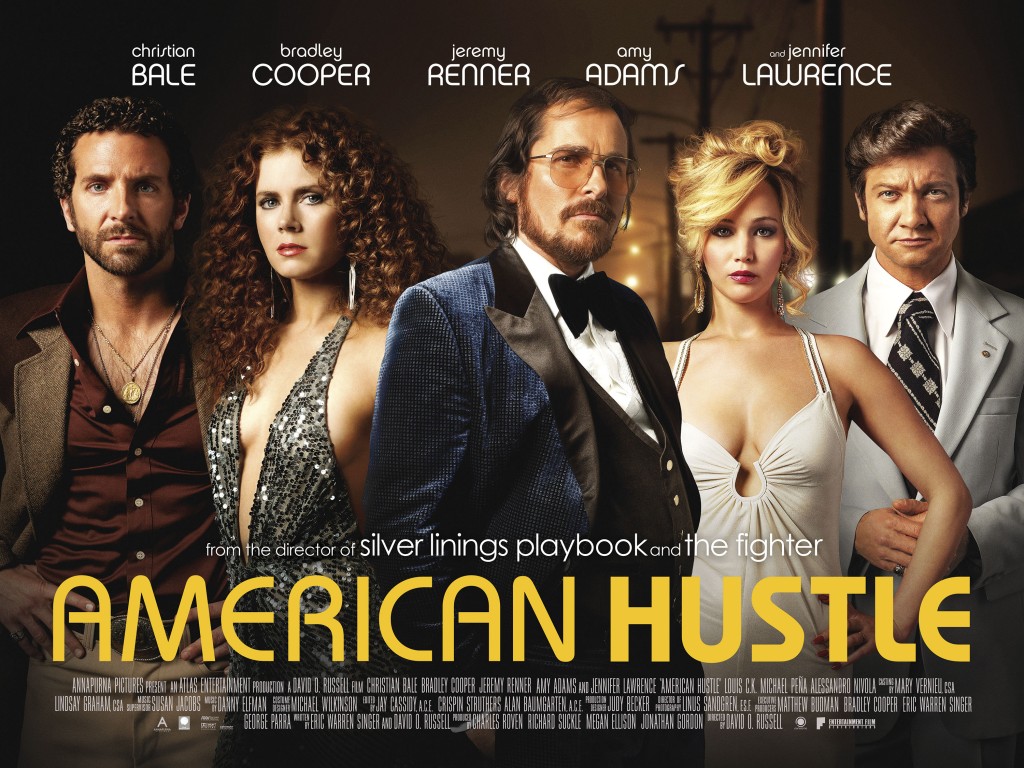 American Hustle
Tomatometer Rating: 93%
Box Office: $144.1M
American Hustle is the truthy story of two con artists who help the FBI set up a sting operation known as ABSCAM to catch crooked politicians with their hands in the coke-y jar. Like anything involving the Feds, the operation had so many moving parts it would have been impossible to include them all in a two-hour movie and still have time for thirty seconds of "Live and Let Die."
American Hustle looked like it was two tons of fun for everyone involved. The clothes, the wigs, the tunes! While doing a late night promotional tour, Jennifer Lawrence even told a butt plug story on Conan. That '70's movie seemed like a party you didn't want to miss.
The story was interesting and the acting was great. But the movie didn't live up to its campaign promises, and while critics went all-in with their praise, Oscar voters are able to view it with a little distance, which is why many are now wearing their Hater Hats for a parade down Backlash Boulevard.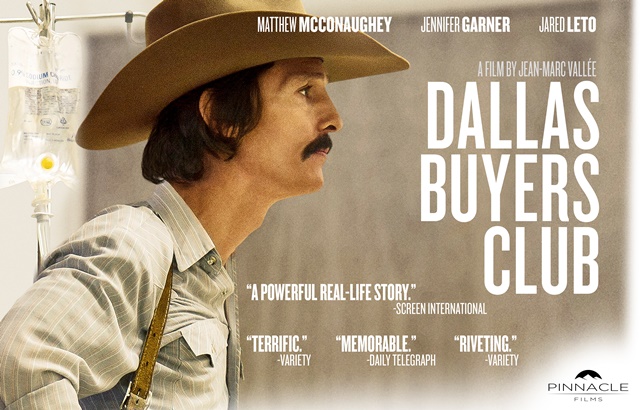 Dallas Buyers Club
Tomatometer Rating: 94%
Box Office: $24.7M
Dallas Buyers Club has all the ingredients of a Best Picture Oscar winner. It's a true story about death and redemption. It stars a Hollywood heavyweight coming in forty pounds underweight to play a homophobe with HIV. Matthew McConaughey plays a tough talking, womanizing, drug-using, rootin' tootin' good ol' boy. But when he's told he only has months to live, he decides to use his badass powers for good, and transforms himself in the process.
Buyer's Club is also working the "nobody believed in us"  angle ripped right from the playbook of the Seattle Seahawks, who recently ran that play all the way to a win in Super Bowl XLVIII. That play has been confusing the defense of Oscar voters for years. Which is why Dallas Buyers Club has a real shot at pulling an upset and taking home the Best Picture Oscar.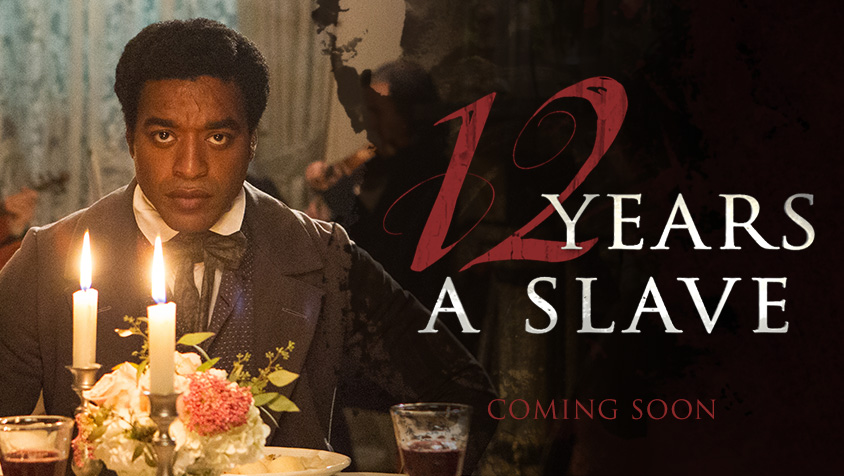 12 Years A Slave
Tomatometer Rating: 96%
Box Office: $49.1M
Statistically speaking, Americans don't go for films about slavery. "America as villain" isn't a subject that goes well with popcorn. That's why movies about WWII and the Holocaust tend to do well with audiences and Oscar voters alike. It's much easier to point the artistic finger at "those assholes" than it is to look in the mirror and face our own troubling, painful history. Which may be why a film directed by and starring British actors could and should be the most celebrated film about slavery since The Color Purple.
Not to say that there haven't been some very good, even great movies made about slavery. But none like 12 Years a Slave. The performances by the principle actors are good enough to forgive Paul Gaimatti's Foghorn Leghorn impression. It's brutal. And awe-inspiring. To say the real-life story of Solomon Northup is incredible would be an understatement, and in an alternate, more peaceful universe, would make a terrific plot for a horror movie. 
12 Years a Slave isn't an easy film to watch, but it should be essential viewing for Americans. It also deserves the Oscar for Best Picture.
On Sunday night, the Best Picture winner will be: 12 Years a Slave
(by Jonathan Corbett)