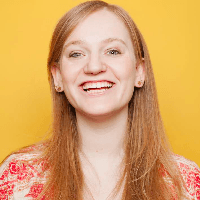 Filed by Orli Matlow

|

Jan 09, 2017 @ 1:40pm
It's been a big year for alleged sexual assaulters—one is about to be president!—and the streak continues as Casey Affleck appears to be on his way to an Oscar for his performance in Manchester By the Sea.
Ben's baby bro was sued by two women for sexual misconduct and sexual harassment on the set of his mockumentary film, I'm Still Here. He settled them both back in 2010.
Brie Larson, an advocate for victims of sexual assault, who won the Golden Globe (and the Oscar!) last year for her role as a survivor in Room, was tasked with announcing Affleck's win, and did a good job responding to the win.
https://www.youtube.com/watch?v=pIeKo6gYNFo
Twitter applauded how she did her very best under the spotlight and the circumstances.
brie larson: *reads casey affleck's name on the card*
brie larson: i'd like to be excluded from this narrative

— diana. (@jemsfitz) January 9, 2017
Brie Larson hugged every sexual assault survivor at last years Oscars. Then had to give Casey Affleck the Globe. Stay alert. #GoldenGlobes

— Topher Rhys-Lawrence (@topherrhys) January 9, 2017
brie larson not offering even a pat to casey affleck when she called his name is truly iconic.

— shai (@KSTEWARTVEVO) January 9, 2017
But at least at the Golden Globes, Brie Larson is very worthy of being Captain Marvel based on her disgust with Casey Affleck.

— SJWJamesBond (@mvbrat91) January 9, 2017
Odds are we're going to have to see this play out again at the SAG Awards, and the Oscars, but Larson being there for the handoff makes the moment somewhat palatable.