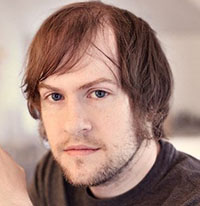 Filed by Brian Boone

|

Feb 27, 2016 @ 1:10pm
Winning an Academy Award is, for many performers, a validation of their commitment to a difficult career. But not everybody in Hollywood thinks the Oscars are all they're cracked up to be. Here are some Oscar nominees (and winners) who aren't having any of the pomp and circumstance.
---
1. Joaquin Phoenix.
Three-time nominee Joaquin Phoenix is totally fine with being a three-time nominee and zero-time winner. (Sure he is.) Here's what he said about the Academy Awards to Interview magazine in 2012. "I'm just saying that I think it's bullshit. I think it's total, utter bullshit, and I don't want to be a part of it. I don't believe in it. It's a carrot, but it's the worst-tasting carrot I've ever tasted in my whole life. I don't want this carrot."