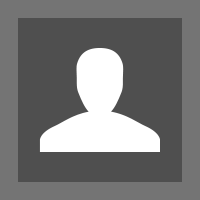 Filed by Winona Dimeo-Ediger

|

Feb 08, 2017 @ 11:34am
The 1997 movie "Selena," starring Jennifer Lopez as the late Queen of Tejano Music, is a classic. It's one of those movies that totally sucks you in whenever you come across it while channel surfing, and requires you settle in and watch the whole thing.
Which is exactly what happened to the musician Chris Perez on Monday night. This wouldn't be newsworthy except for the fact that Chris Perez was Selena's husband, and as he revealed in a Facebook post, he had NEVER SEEN THE MOVIE before he decided to watch it on a whim.
The best part? Chris decided to post his reactions live to Facebook. After about half an hour it was clear that seeing Selena's story on screen was emotionally intense for him.
Luckily Chris was able to keep watching and deliver inside info to fans about the real life events portrayed in the movie, including Selena's love for pizza, her reaction to him trashing a hotel room, and oh yeah, that endlessly quotable bumper scene...
Yup. She LOOOOOOOOVED pizza....this scene coulda been a lil more heavy. Here's where we first said " I love you" to each other. My head was spinning.

Posted by Chris Perez on Monday, February 6, 2017
Room trashing happened....Oh God. Not one of my prouder moments. But I paid THOUSANDS in damages. Lesson Learned. She...was...PISSED.

Posted by Chris Perez on Monday, February 6, 2017
Chris turned the movie off before the end for obvious reasons (Selena was murdered by her friend and fan club president Yolanda Saldivar), but he took a moment to praise Jennifer Lopez's portrayal of his late wife.
I'll tell you what... Jen did a great f!@#king job. Super proud. Will not watch the ending of the movie. G'night everyone....one last time, LOL!

Posted by Chris Perez on Monday, February 6, 2017