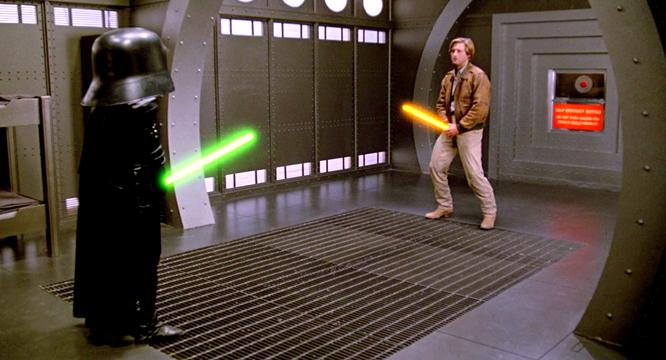 The eternal struggle of man vs. helmet.
I'm not gonna lie to you; I've been getting pretty excited about the upcoming Christopher Nolan interplanetary sci-fi epic that's supposedly going to be our generation's 2001: A Space Odyssey. For a while, I did a good job of forcing myself to avoid any of the trailers, because I didn't want to get spoiled, but I finally broke down and watched the preview clip below, and I've got to say, it does not disappoint: 
I applaud Nolan's decision to cast a comedy legend like Mel Brooks in a duel dramatic role. It's risky, sure. But it's that kind of bold filmmaking that makes a classic.
(by Dennis DiClaudio)