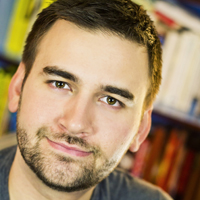 Filed by Dan Wilbur

|

May 15, 2015 @ 6:15pm
Simon Pegg accidentally revealed that Daniel Craig wanted to make a secret cameo in the new Star Wars movie.

There could be anyone under that helmet. Could be a black dude, could be a famous actor who doesn't need to be there. (image via Getty)
Stars Wars is so cool that international sex symbols who usually play the world's most famous spy want to be in it as an extra. Daniel Craig (AKA "agent 007" AKA James Bond) is rumored to be in the upcoming installment of the sci-fi franchise.
Instead of playing some cool bounty hunter ordering some oddly-specific drink at the Mos Eisley Cantina, Craig, apparently upon request, will be making a secret cameo as a lowly stormtrooper.