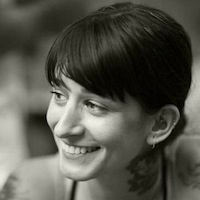 Filed by Jessie Dean Altman

|

Jul 26, 2016 @ 9:37am
Daniel Stern, who played Marv Merchants, one of the thieves in Home Alone, posted a video on YouTube on July 25 showing off his former co-star who stopped by for a little visit 26 years after the movie.
While someone else films him, Stern introduces his friend (who he trapped in a bucket) to the camera.
But Stern decided not to completely recreate his special moment with his spider co-star.
But him just dropping by unannounced so many years after the movie was definitely a shock.