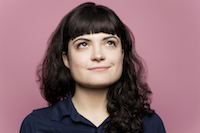 Filed by Jaime Lutz

|

Jun 28, 2016 @ 6:55pm
If you've seen any major Hollywood blockbusters over the past 30 years, you've probably gotten good at ignoring glaring plot holes. But apparently some of those movies would have been a lot less hole-y if they had included some of these scenes that were cut out in the editing process. Get ready for movies like The Lion King, Blade Runner, and X-Men to make a lot more sense:
The YouTube comments point to even more scenes that were idiotically left out of the theatrical release of movies—most notably, the big deal death scene of Saruman​ in The Lord of the Rings trilogy. But The Return of the King won the f*cking Best Picture Oscar, so maybe no one cares about plot holes.