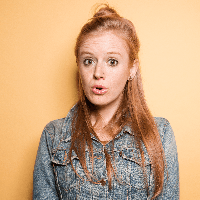 Filed by may wilkerson

|

Jan 04, 2017 @ 5:00pm
Diego Luna plays Captain Cassian Andor, one of several non-white male heroes in Rogue One: A Star Wars Story. The Mexican actor shared an incredibly moving Tumblr post from a fan of Star Wars who took her Mexican father to see Rogue One. "I wanted my Mexican father, with his thick Mexican accent, to experience what it was like to see a hero in a blockbuster film speak the way he does," she wrote.​
The movie delivered.
"When Diego Luna's character came on screen and started speaking, my dad nudged me and said, 'he has a heavy accent,'" riveralwaysknew wrote. "I was like, 'Yup.' When the film was over and we were walking to the car, he returns to me and says, 'Did you noticed that he had an accent?' And I said, 'Yeah dad, just like yours.'"
The story moved Luna, who shared it on Twitter, where it has gone viral:
"I told him that Diego has openly talked about keeping his accent and how proud he is of it," she wrote. "And my dad was silent for a while and then he said, 'And he was a main character.' And I said, 'He was.' And my dad was so happy. As we drove home he started telling me about other Mexican actors that he thinks should be in movies in America. Representation matters."
"I got emotional reading this!" wrote Luna. He wasn't the only one. His tweet elicited an outpouring of supportive messages, in both English and Spanish:
@diegoluna_ this is amazing. You clearly inspired many. You crushed it on screen. Hope you make an appearance in Rebels soon!

— Jeff D Lowe (@JeffDLowe) January 4, 2017
@diegoluna_ REPRESENTATION MATTERS SO MUCH AND HAVING YOU AS A MAIN CHARACTER IS SO IMPORTANT IM SO HAPPY U FOUND THIS POST IM PROUD OF YOU

— eggsy unwin erica (@STORMFlNN) January 4, 2017
@diegoluna_ si Diego así como mi papá que se emociono un buen al ver un mexicano en Star Wars eres todo un orgullo para México. Te admiramos

— sandy (@signoftimhes) January 4, 2017
"Yes, Diego, my dad also got a good feeling seeing a Mexican in Star Wars. You're a real pride for Mexico. We admire you."
Diego Luna has spoken before about the importance of diversity in film (you listening, Tim Burton?). "By celebrating our differences... we can do whatever we want," he told Variety last month:
Are you crying? I'm crying.