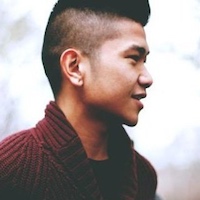 Filed by Keith Estiler

|

Mar 07, 2016 @ 1:40pm
Last Thursday, singer Evynne Hollens released a video of her take on the iconic songs of 14 Disney princesses. In Hollens' aptly titled video, "Evolution Of The Disney Princess," she illustrates how the princesses developed over the years, beginning with Sleeping Beauty in 1937 and ending with Elsa from Frozen. Take a look:
Not only did Hollens do a great job on the vocals, but her costume game was on another level of fleek. Hopefully, she didn't drop a ton of moolah like this woman did to look like every single Disney princess.