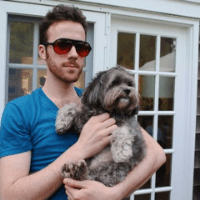 Filed by Miles Klee

|

Feb 18, 2017 @ 1:43pm
The Lion King is one of the most successful animated films and Broadway musicals of all time, so the next step for Disney was obvious: Combine the two for a live-action movie and make another billion dollars. Duh!
In a pair of tweets on Friday, director Jon Favreau first announced that Atlanta star Donald Glover (aka Childish Gambino) would be playing the role of Simba in the new adaptation, with the great James Earl Jones reprising his role of Mufasa more than 20 years after the original film.
Naturally, people were positive on this development—especially the Donald Glover casting—which is perhaps the only piece of good news so far in 2017.
me: a live action lion king? wow disney needs to cool it with the remakes
them: donald glover is simba
me: i've already bought my tickets

— gracie gomes (@viivalagracie) February 18, 2017
donald glover playing simba.
i cant wait for a groovy ass "can you feel the love tonight" its gone sound like redbone

— Demetrius Harmon (@meechonmars) February 18, 2017
https://twitter.com/lucdavidson/status/833026605941399554
The best part? Along with the announcement that Glover will play a young Lando Calrissian in Disney's Han Solo-focused Star Wars prequel, it appears he's landing spots in all the franchises he's rapped about as Gambino.
Also, Disney knows you're impatient, so it's fast-tracking this future blockbuster, according to Variety. Just hope the world doesn't end in the meantime.