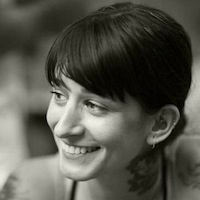 Filed by Jessie Dean Altman

|

May 20, 2016 @ 10:39am
Drive fans, get excited. There's a new trailer for the (fake) sequel Drive 2: The Uber Years, starring Ryan Gosling (look-alike Joey Thompson) and that famous silk scorpion jacket (sort of). In the trailer, we watch Gosling's unnamed character from Drive, "the kid," leave behind the world of getaway driving for the dangerous, fast-paced, surprisingly low-paying world of Uber.
And just like before, he's still the best in the business. "This kid is the best driver in all of L.A. You set up a pick up location, he'll find you. Once he arrives, you have a five minute window. He doesn't carry a gun, he just drives... If I could give him more than five stars, I would."