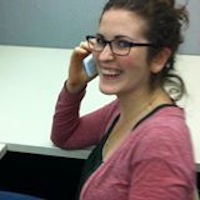 Filed by Shira Danan

|

Dec 25, 2015 @ 9:53am
Here's the perfect Star Wars refresher for the fair-weather fan. If you saw the movies when you were a kid, but at this point can't remember exactly how Princess Leia got enslaved, let DJ Mark Zabala's drunk girlfriend remind you ("she gets captive by one of the dark, evil forces"). She'll walk you through the adventures of Lucas (played by Richard Gere) and remind you of the dramatic moment Lucas found out Darth Vader is his father and was like "Uh..."