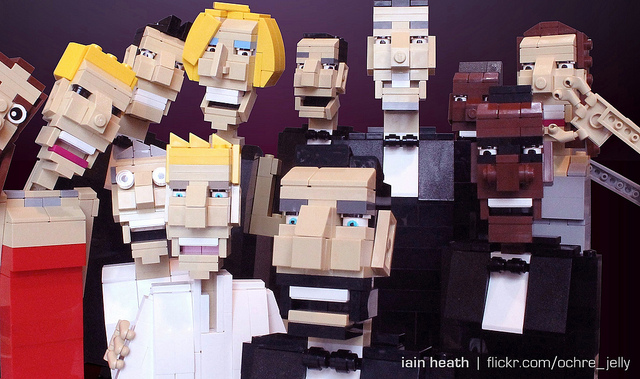 Lego Jennifer Lawrence looks like Brigitte Nielsen.
(By Iain Heath, Via Ochre_Jelly on Flickr)
And this might be the end of Celebrity Oscars Selfie week on the Internet. Lego artist Iain Heath of Seattle, Washington has given the world the last selfie reenactment that it needs, rebuilding the celeb smile pile brick-by-plastic-brick.
For comparison:
If only Bradley's arm was longer. Best photo ever. #oscars pic.twitter.com/C9U5NOtGap

— Ellen DeGeneres (@TheEllenShow) March 3, 2014