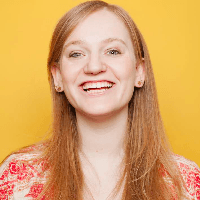 Filed by Orli Matlow

|

Feb 24, 2017 @ 2:54pm
The 89th Annual Academy Awards are on Sunday, February 25th, and the show is sure to dazzle, entertain, and send Donald Trump into a massive tweetstorm.
Hollywood's biggest night is the Super Bowl for non-sporty folk, an opportunity to get drunk on a Sunday and collectively scream at the TV. This year, the Academy nominated nine movies for Best Picture, humbly requesting that you spend approximately 27 hours consuming the content. We realize you may happen to have a life outside of the movie theater, so we at Someecards are here to help with cheat sheets for the five Best Picture nominees you need to know about to fake your way through an Oscars watch-party.
Following the Someecards rundown on the Best Picture nominees La La Land, Moonlight, Manchester by the Sea, and Arrival, here is the rundown on another nominee: Fences.
What Happens in Fences
Spoilers within!
If you missed the 2010 Broadway revival of August Wilson's Pulitzer Prize-winning play Fences starring Denzel Washington and Viola Davis, great news! There is now a film version of August Wilson's Pulitzer Prize-winning play Fences starring Denzel Washington and Viola Davis.
Washington directed the film himself, offering a front row seat to the tears and the snot.
Washington also plays Troy Maxson, a sanitation worker in 1950's-era Pittsburgh. Troy was once a promising baseball player, but was too old to play once the major leagues started admitting black athletes, which really isn't fair. He never truly overcomes the bitterness, as he resents his son for possibly having a future in football, and he cheats on his wife.
There's a literal fence around the Maxsons' Pittsburgh backyard, and you know, metaphorical ones around peoples' hearts. Faced with stress and injustice, people put up their de-Fences.
Viola Davis, as Rose Maxson, is a living, breathing Oscar moment, whose brilliance shines through as her monologues can turn into an acceptance speech at any moment.
He cheats. They cry. We cry. He dies. We die (not in the movie, that comes later on).
Smart Things to Say About Fences:
"It was obvious that Fences was written for the theater, so it's impossible to praise it on simply its cinematic merits."

"A remarkable tribute to the craft of acting. That's what it is—a CRAFT."

"For all the talk of walls these days, we ought to be talking about Fences."

"I read this play in college. Did I mention where I went to college? [Mention where you went to college.]"

"This play might have been served better by being filmed on stage for PBS' Great Performances, granted PBS continues to exist."

"Viola Davis will be just one audiobook away from an EGOT, missing only a Grammy. I hope she records the most impassioned, intense version of 'Goodnight Moon.'"
Pretend you've seen other Oscars Best Picture nominees La La Land,Moonlight, Manchester by the Sea, and Arrival here!