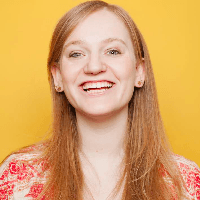 Filed by Orli Matlow

|

Feb 06, 2017 @ 12:52pm
Whether you're single or in a relationship, everyone is going to be spending Valentine's Day pretending that they're not interested in seeing Fifty Shades Darker—the planet's most extremely guilty and dangerously pleasurable guilty pleasure.
While the franchise famously has its roots as BDSM-themed Twilight fan fiction, The Sun reports that Universal Pictures executives are acting like total doms, demanding that the cast play down the BDSM factor.
According to The Sun, the movie's stars, including Jamie "I'm also in a prestigious British crime thriller!" Dornan and Dakota "Don't forget I can do comedies, too!" Johnson have been forbidden to talk about the kinkiness, and instead must play up the story's romance.
"We can't talk too much about nipple clamps," Marcia Gay Harden, who plays Christian Grey's mother, said. "I used to send out some naughty little tweets, along the lines of this 'sweater clasp' and I was told by Universal that I couldn't do it any more, but I'll tell you one anyway."
Harden got in trouble for tweeting out a picture of a sex toy, writing, "Dear Christian, thank you so much for that lovely bracelet under the Christmas tree. Perhaps it wasn't meant for me."
Fans thought it was fun to see the actress tweet in character, "but it was shut down."
"It is a love story after all — I don't think they want us being too overtly sexual in interviews," she concludes.
It is a love story indeed. But mostly a making love story.
The Sun adds that the sexy sequel has FIFTEEN WHOLE MINUTES of sex scenes, including "One graphic, X-rated moment involving a sex toy lasts almost three minutes and had members of the audience at last week's LA premiere laughing and screaming in horror."
Admit it: you can't wait to pretend not to have seen this movie.